To all my new visitors today, pull up a seat and enjoy some time relaxing with me. Why would I expect more visitors today?
Because its my
SITS feature Day
and I am super excited!!!!
If you don't know what SITS is then its time to discover these lovely ladies. I could ramble on about a great group of girls they are and how they help bloggers get their names out their. I could also say that they help you form relationships with other bloggers and help build your blog and brand. They also teach you awesome tips on blogging.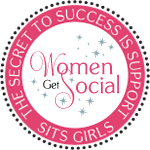 So about me. My name is Haley and I live on the second floor, no really I do! I love all things natural and endeavor to help others find products and space in their life to find the healthier more natural version of themselves. I also enjoy working out! I like running, strength training and HIIT training. I also believe in getting more for your buck!
Some things you need to know about me to understand me more :
I am an Ausmerican, that is what we like to call it around here. I was born and raised in Australia and moved here 8 years ago to marry the love of my life i am a dual citizen!
Here is a pic of me in my hometown in Australia
I moved to Colorado 6 months ago after spending the first part of my life in the USA in St Louis
I love the outdoors and spending time moving but I also love Greys Anatomy and my laptop !
I have a 5 year old boy and a 7 year old dog
I have a resident Yogi here on my blog that guest posts regularly, look for Yoga 101 on the side bar (where to find posts on:)
Ok so now you know a bit about me I would love to get to know more about you!
Oh and here are a few of my favorite posts:
Natural Cures for Eczema
Why you should eat coconut oil!
What does it take?
High Fructose Corn Syrup and Why its on my hit list!
So come on, dish it, leave me a comment and let me get to know you more!